Let me just apologize for school taking over my life.  But, a week from today and I will be on winter break, which means doing absolutely nothing productive except for blogging, updating my online portfolio, and applying for summer internships.
Here's an interior for the day: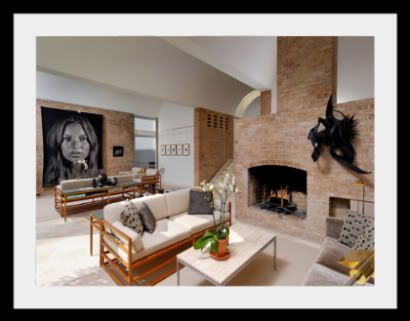 Yeah, that's a Kate Moss tapestry hanging in the living room of the
Slayton House
by world renowned architect
I.M. Pei
.  I think it's bold and an awesome way to bring some high fashion (literally) right into a space.
What do you think?  Who would you want on a tapestry hanging on your wall?  Is that creepy?

Photo Credit: www.slaytonhouse.com