No, don't worry...the color green will not be splashed on every wall. You will still be able to find American Apparel's signature white walls with white gridwall systems and huge over-sexed graphics in the

newest Manhattan store

. But, what makes this store different is that it is the first American Apparel to be designed with sustainability as a focus.
Really though, it took American Apparel THIS LONG to actually take the plunge and build an eco-friendly store?  They are one of the few companies that really prides itself on sweatshop-free manufacturing, all American made products, and support of immigration rights.  They even offer organic t-shirts, tanks, and underwear.  With all of the "good" they are doing, it was only before so long that they adopted this into the design of their retail spaces.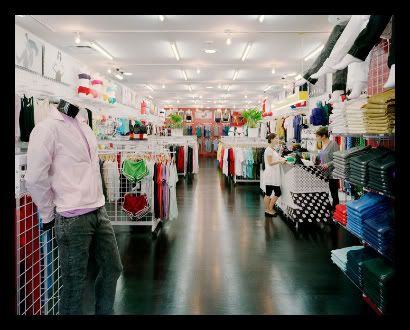 Store Profile:
Location:  

West Side of Manhattan (Hell's Kitchen)
Goal:

 To "go eco-friendly without screaming green"
Compact fluorescent lamps




recycled tiles



locally sourced wood flooring (certified by the Forest Stewardship Council)


LED illuminated storefront sign
LEED Certification

:  Anticipating LEED (Leadership in Energy and Environmental Design) Gold Certification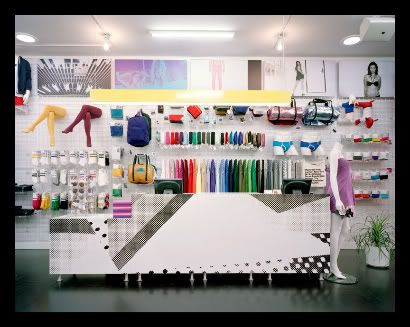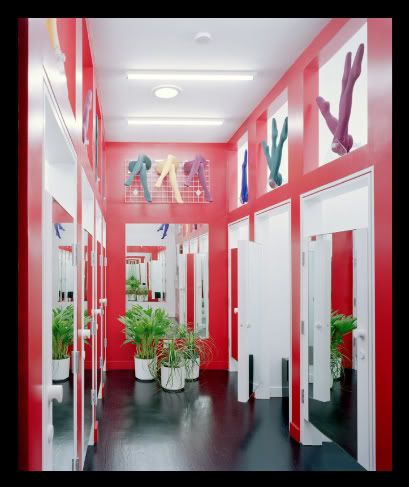 Photo Credit/Source: www.jpda.net, vmsd. Magazine