This last part has a lot of random things just like that last 2 parts, but there's a good amount of art featured in this post.
I found the art piece above this bedroom display really cool.  The orange chairs in front of the bed (though I doubt those would ever be there in real life) really help bring this "space" together. (The Designer Group)

Dining table from The Designer Group with an awesome asymmetrical base.

A very striking piece found at the
TRA Art Group
showroom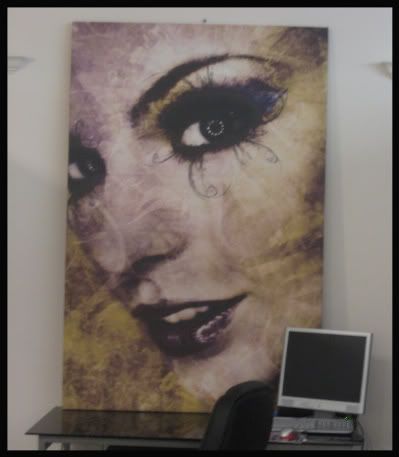 I guess this is just some sort of storage piece, but I really liked the shape and the single thick stripe down the center. (The Designer Group)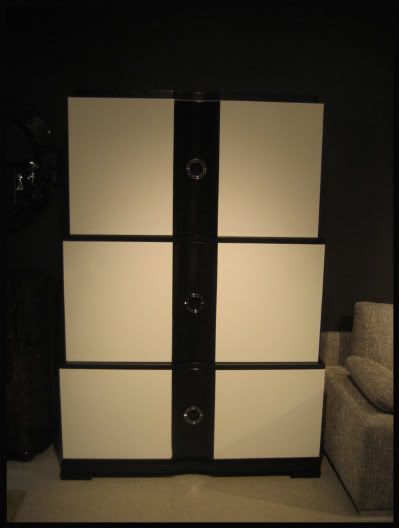 From the Baker showroom - An art piece that makes me think of
Animal Collective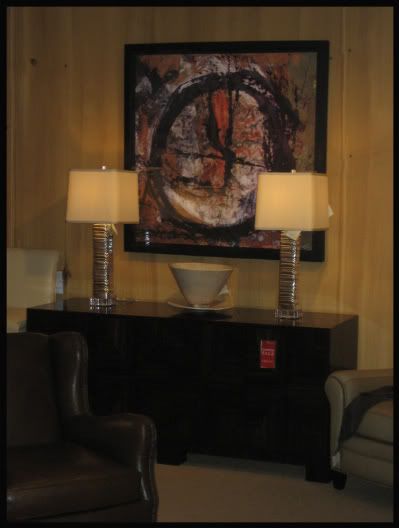 There were a bunch of different pieces like these at the TRA Art Group showroom.  That's a monitor screen in the middle.  I'm not in love with the idea of having to plug in a piece of art, but it's still a cool idea - and reminded me of being at Tate Modern in London.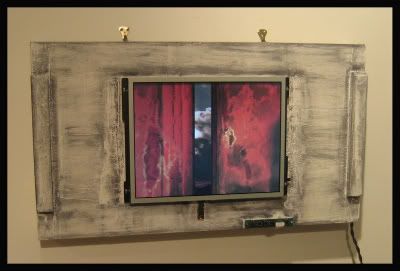 A little piece of flooring from
Beaver Tile & Stone
.  It's a leather tile surrounded by what is probably a metal alloy tile.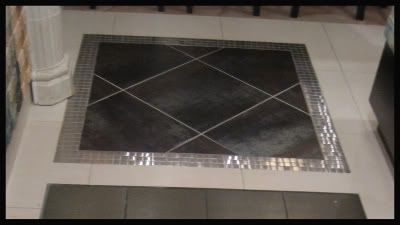 And one last sweet bed from The Designer Group!  It's the white version of the first bed in Part I.  The iridescent bedding added a unique touch and I also really like that cowhide chair.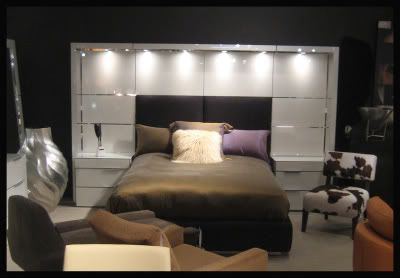 So, that's about it for my trip to the Michigan Design Center.  I hope I was able to show some pieces that maybe you haven't seen yet and also introduce you to some awesome companies/manufacturers.