Time for part II!
This was one of the first room set-ups that really grabs your attention as you walk into The Designer Group showroom.  Again, black & white accented with a huge pop of color.  Usually red and yellow together freaks me out because I automatically think ketchup&mustard, but I actually love it here.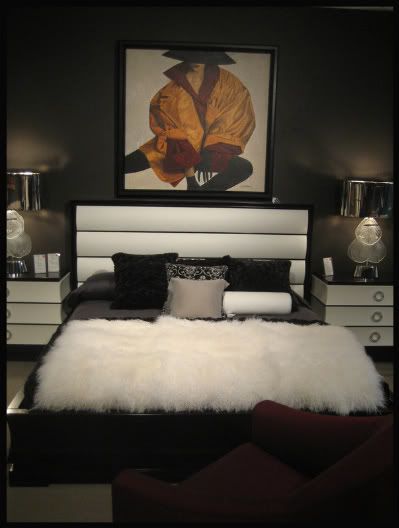 This chair was also in The Designer Group showroom and I fell in love with it as soon as i noticed the corset-esque detail on the back.  I also really like the fabric it is upholstered in.  I'd love to have a pair of these in a future living room of mine, positioned so that you can see their backs, of course.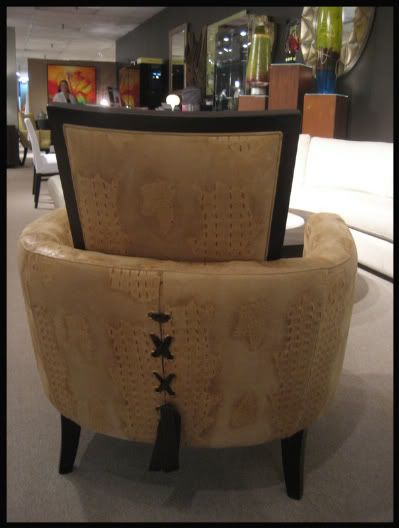 A Buddha accessory from the Baker showroom.  There were a ton of Asian accents throughout the Baker showroom, somewhat surprisingly to me.  Asian inspired design has obviously been popular for quite some time now, and this just shows that it's not going anywhere yet, which is okay for me since I love Asian-inspired things.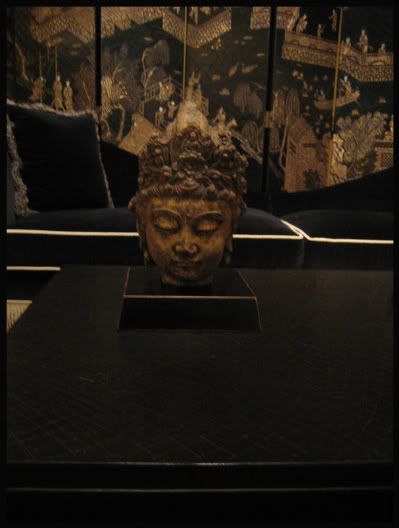 I loved this chair in the Baker showroom.  The fabric it is upholstered in creates a really cool effect - it's elegant but also because of the way the fabric catches the light, I think it creates almost a distressed look.  Reminiscent of these two American Apparel shirts:
1
  & 
 2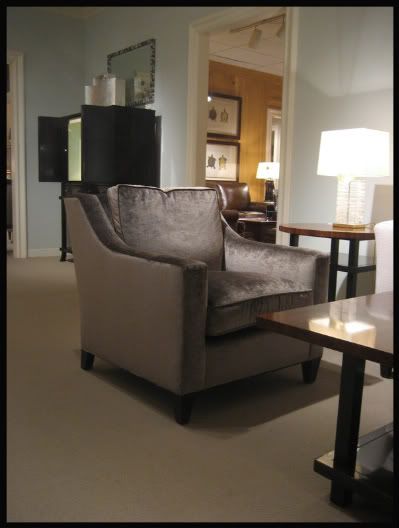 Another chair from the Baker showroom.  I love the deep button tufting and this paired with the gold also creates a bit of an Asian feel (although I could just be making this up in my own head).

And lastly, I found these accessories from Baker really interesting.  I like the shape and the variation of grays and blacks.  And, what I really liked about them is that they reminded me of one of my favorite necklaces -
cornicello necklace
 (the one I have is from Urban Outfitters).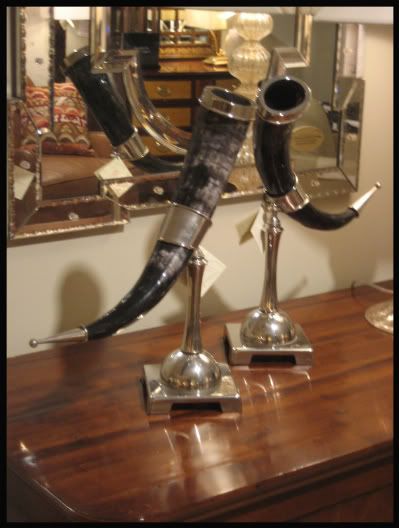 It's funny how many of these pieces I liked because they reminded me of something else.
I hope you enjoy these pieces and don't forget to come back for the final installment tomorrow!