With moving back home from college, I thought it would be necessary to show where I lived for the past school year. Being an interior design major there were 2 things that were really important for my dorm room; 1. It needed to be decorated and 2. It needed to be a single so that I could have a drafting table and during project times i could allow my room to turn into a tornado of boards, materials, and tools without having to worry about a roommate caring.
So, here is some photos of my own personal dorm room that I designed/decorated. I wanted my room to slightly reflect the style of the actual dorm building, which is a traditional collegiate-gothic style with gorgeous ivy and ornamentation.  My room had some traditional influences
juxtaposed
with a few personalized things you wouldn't expect.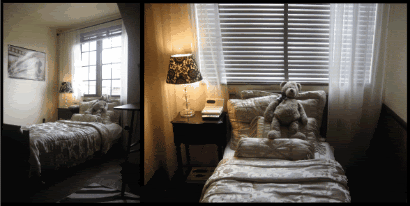 Sleeping area with the ever-important Minus the bear (hah - we'll see if anyone catches the importance of my bear's name) and the Led Zeppelin poster.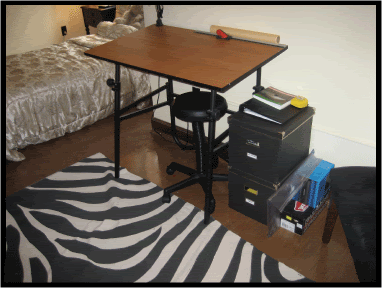 Work Space where countless hours and late nights were spent working on projects.



Mirror Arrangement above my dresser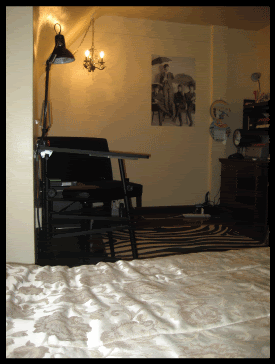 Another view of my dorm room