Jimmie Martin is based in London.  They design their pieces on commission but existing pieces can also be purchased.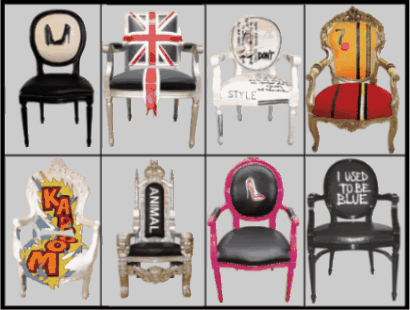 It's elegance meets the unexpected with these chairs - something I truly love.  


They also design a number of different upholstered pieces and case goods.  Above are just a few of my favorites - they're tongue-and-cheek and sexy but beautiful all at the same time.
I really want learn how to re-upholster chairs and possibly try something like this.  It's on my summer to-do list.