Well, I've been on somewhat of a blogging hiatus again...which means that the new semester at school has started and it has come back in full force!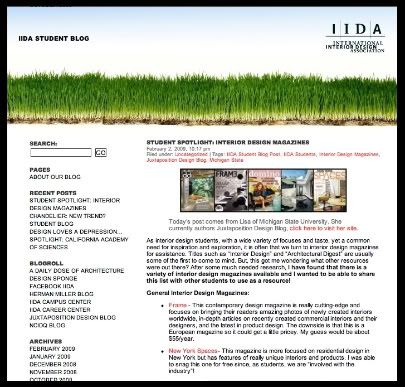 I wanted to drop a quick post today to tell you to check out the
IIDA Student Blog
.  I had the pleasure of writing a guest blog for them, and it was published today!  I did a post on the variety of interior design magazines available - check out the Student Spotlight post
here!