After endless hours of Revit and/or CAD last semester, my classmates will either laugh or die a little bit when they see these chairs by
Jaebeom Jeong
.  These chairs are an exploration of the relationship between computer generated and the traditional forms, and is sure to make you feel like you've stepped right into your Revit file.
Grid Chair:

"The structure of chairs we have known is a creature experienced by association effects, and nothing more than functionally having the minimum structure to sit."
Made of stainless steel and walnut with a black stain finish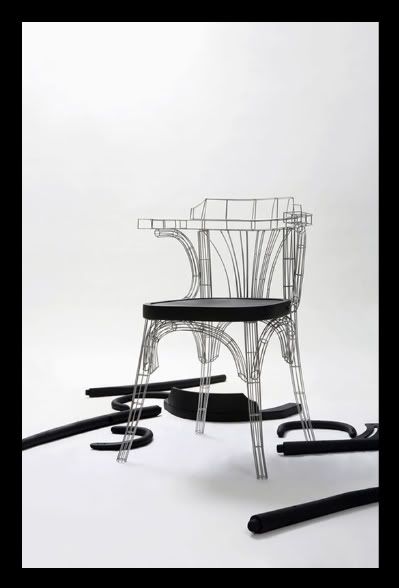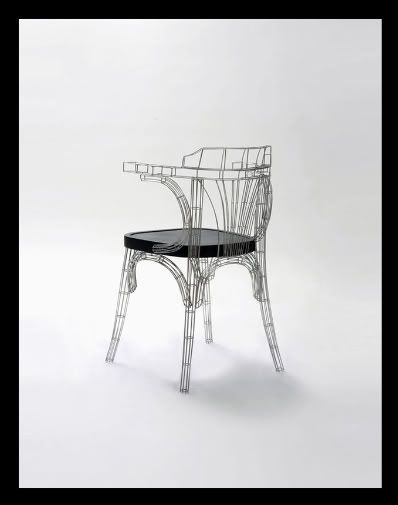 R60 Chairs:

"This chair embodied an image of infinity repetition derived from reflex action and virtual image."
Made of stainless steel, poly carbonate sheet, and ash with a black stain finish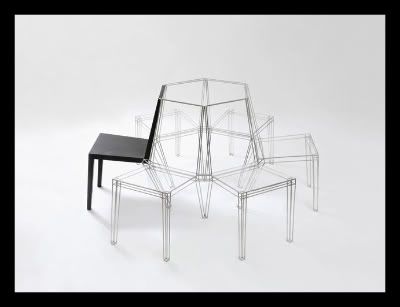 I think this makes me a true interior design geek for enjoying this.  I would honestly consider having one in my home.