I got back from New York on Saturday night but, I have been sleeping a lot because I now have a really lame cold.  My boyfriend and I made this 10 hour road-trip to New York for the
Anticon 3rd Annual 10 Year Anniversary
show at the Knitting Factory.  
Anticon
is a record label comprised of almost all of our favorite music artists, so we knew that we couldn't pass up that chance to see them all on the same stage.
Here's a little photo re-cap of my trip:
Doseone telling the oral and musical history of Anticon (click for video)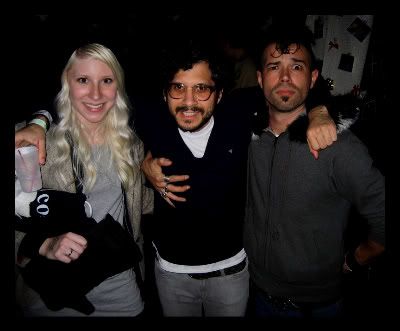 Picture with my 2 favorites.  Epic.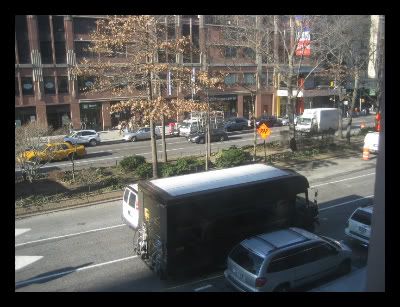 A Manhattan afternoon.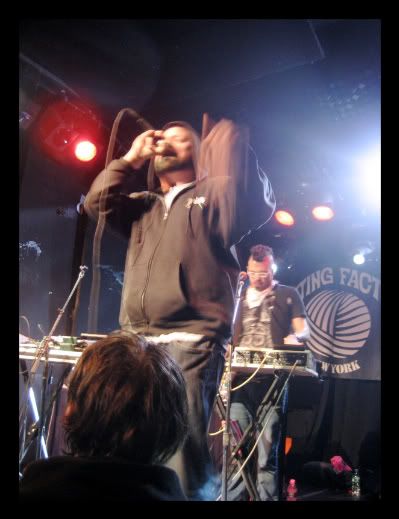 Alias killin' it!
What we were all waiting for - the cLOUDDEAD reunion. (click for video)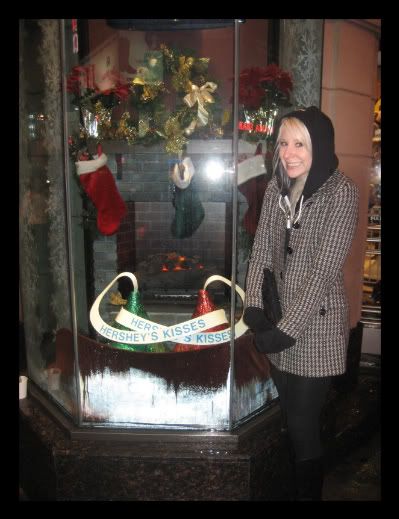 Then the 3rd night, we decided to head to Times Square and partake in touristy things.
Wes and I at the Rockefeller Center Christmas tree.  This should probably be our Christmas card.
Happy Holidays!

And also, a quick shoutout to May of the blog Mayk All Day Everyday.  I randomly discovered May through Dapper Kid.  May not only has awesome style, but was also coincidentally at the Anticon show, so be sure to check out her blog!