More specifically, suede leather fringe.  It's everywhere in fashion right now and interior design usually ends up following suit.  Even I had give in to this trend with the purchase of some TopShop sandals and Minnetonka boots.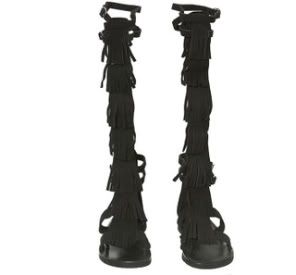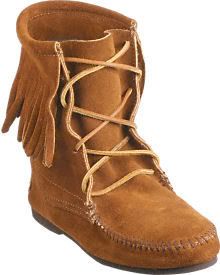 So, where exactly will leather fringe pop up in the design world?  I'm thinking toss pillows.  My initial though was a square pillow with just rows of overlapping fringe.  I tried to find a picture of this online but it apparently doesn't exist yet.  I did find a few good options though:
I'm not sure when or where this trend will pop up, but I think it will come eventually.  As for now, I'll just have to wait and keep searching or fabricate one myself.  I saw the perfect trim to make what I had in mind at Joann Fabrics just the other day.

Photo Credits: topshop.com, google image