Serge Van Lian
is a rockin' 28 year old interior designer already running his own business.  And, yes, he was a part of this season of Top Design.  Serge earned his bachelors degree from USC and then continued on to work in the field of music after graduation.  He then moved to New York and discovered that interior design was really his true passion

As I let him know, I really admire his style and view-point on interior design. I find it unique and I love how Serge isn't afraid to push the limits and just do what he feels is beautiful. I totally look up to this guy and want to be able to follow my dreams and tackle my own interior design business at a young age, just as Serge has done.
Now, on with pictures of his gorgeous work and the interview...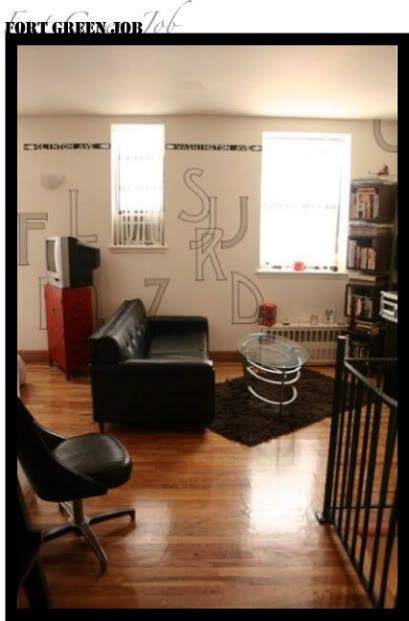 How do you think music fits into interior design
Music and design are the same in my favorite way...creating something from nothing. And in the end...the effect is the same...music and design can inspire you or make you feel a certain way. I just love it when a beautiful space inspires musicians to write a song, or a fierce song inspires me to design in uncharted ways . Both art forms are so omnipresent in our every day...it touches our subconscious and translates into our behavior in ways we probably don't fathom.


Has anyone ever told you one of your ideas was too crazy? and how did you deal with this?

Yeah...that seems to happen sometimes. Like painting a bathroom black, turning old library card catalogues into benches, hanging a weigh scale on the wall, painting a ceiling gold, using handcuffs as a bathroom door lock....some of my ideas have been deemed as crazy. Maybe it's normal to consider a few of these ideas crazy. What's hard for people to understand is that's it's bigger than the idea alone, it's how the idea fits into the design as a whole. I like to incorporate a lovely balance in design where the bizarre
juxtaposes
traditional, and they play off each other. I find that 90 percent of the time when someone thinks an idea is lunacy, they end up really liking it in the end when all the design elements are in place. There's nothing to be scared of...get a little crazy sometimes and you'll smile more!


How did you actually take the plunge and start your own business?

It's like anything else I like to do or want to do...I simply did it. I learned that the most valuable thing on earth is time, and I wanted to spend it doing what I love and I'm best at so I can inspire others . It's really about becoming what you want to be and owning it.


What is your favorite "trend"/concept/interior design thing to use right now?

I don't have a favorite trend right now, but lately I've been incorporating a little bit of industrial chic in my designs. I take electrical boxes and turn them into candle sconces, use raw pipe as legs on a bench, use metallic silver paint as an accent, and then maybe mix it with a crystal chandelier and other traditional elements to add a touch of luxury.


Are you interested in only residential design?

Oh yeah...right now that's my thing. Designing apartments in New York City is the most fun I can have without getting into trouble.


What would be your dream project to work on?
Amanda Moore
's Hollywood home and it's gonna happen soon! Well...we may just start with her bedroom cause I'm busy in New York and there's only so much L.A. I can handle.. But I'm a happy young designer!


What is your best piece of advice for future interior designers?

Simply design, let go of your fears, surround yourself with what's inspiring, and use your intuition more than relying on trends. Also...work with clients that you really love and vibe with. See you soon
Amanda
! xoxo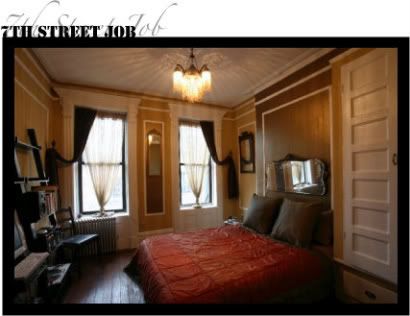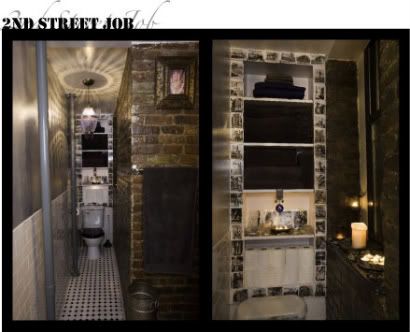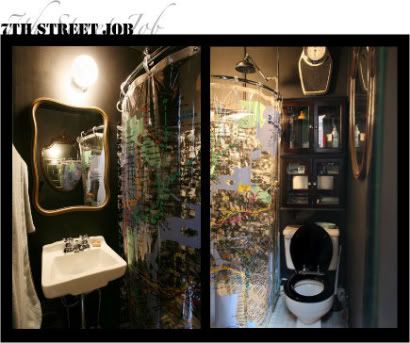 "Break rules, break convention, break glass, break habits
make real change in your space and your life"
Serge
- Thank you so much for this interview.  It was amazing to see all your answers and find out a little more about you!  I can only hope we'll be able to work together in the future.  Keep up the amazing work!  I cannot wait to see Amanda's spaces and whatever other design successes that I know you have coming your way.
Photo Credit: www.sergevanlian.com