Sorry for the lack of update of Friday, a.k.a. the day of the Extreme Makeover: Home Edition door knock.  But today is an exciting day as well for this event, it's the day of demolition, in fact it's probably being demolished right about now.
I'm prohibited from revealing much about the project so I will only be passing along information that has already been published in news articles and information that does not reveal any specific details about the project.
At work on Friday, we received an exciting shipment from Extreme Makeover since we have volunteered to make some things for the
in
te
rio
rs
.
It has been published that the house that is being demolished is a deteriorating 1860's farmhouse belonging to a mother and three sons.  The husband/father was a respected nurse and environmentalist who passed away after a 7 year battle with hepatitis C.  The family is now vacationing at Disney World while the design team and volunteers are taking over!
I had to drive past the street friday just to get my fill of excitement for the day.
Here's a couple photos I snapped:
A store with their sign reading "CONGRATULATIONS NICKLESS FAMILY"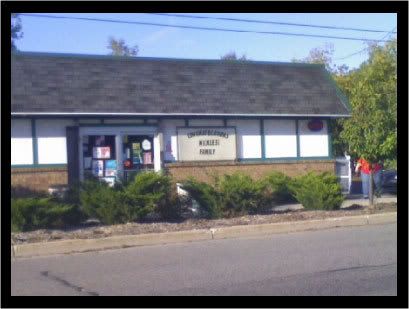 The street is completely blocked off for miles around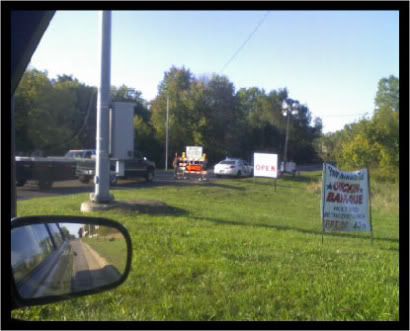 And, Ty Pennington has apparently been spotted at Dublins, a local bar/restaurant, and my boyfriend is almost entirely sure that he was at the same thrift store as Ty yesterday.